What does Grey indicate?
Grey is often considered as an in-between colour.
In respecting boundaries, grey makes itself a peaceful presence.
It looks professional, modern, serene, and mature.
And that's why Olight have chosen Grey as the exterior colour for many of its torches!
Want to find out what they look like?
And behold...
Meet Olight Products In Grey
1. Olantern In Basalt Grey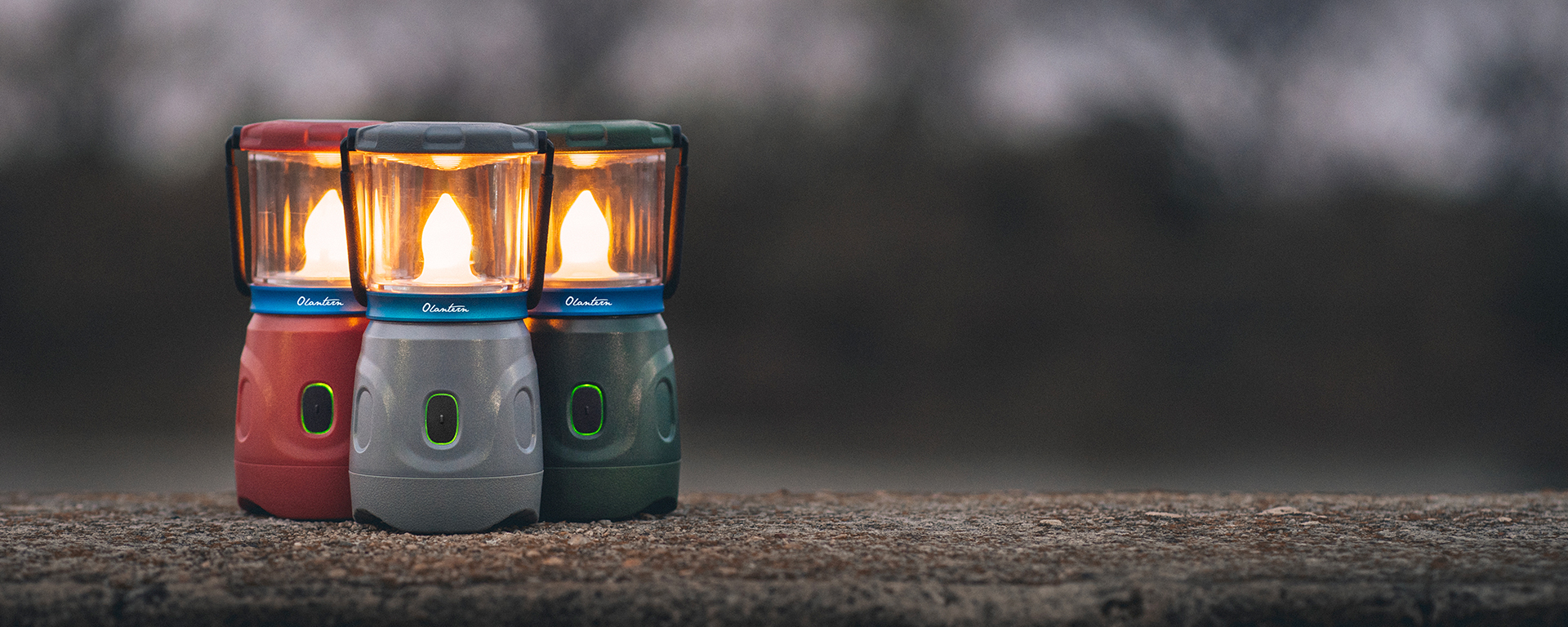 ◈ Two LED modules: white light or an ambient flickering flame
◈ Three soft brightness levels of the white light
◈ Handy in carrying, storing, and decorating
◈ Rechargeable via MCC3 and runs up to 80 hours
2. Obulb In Grey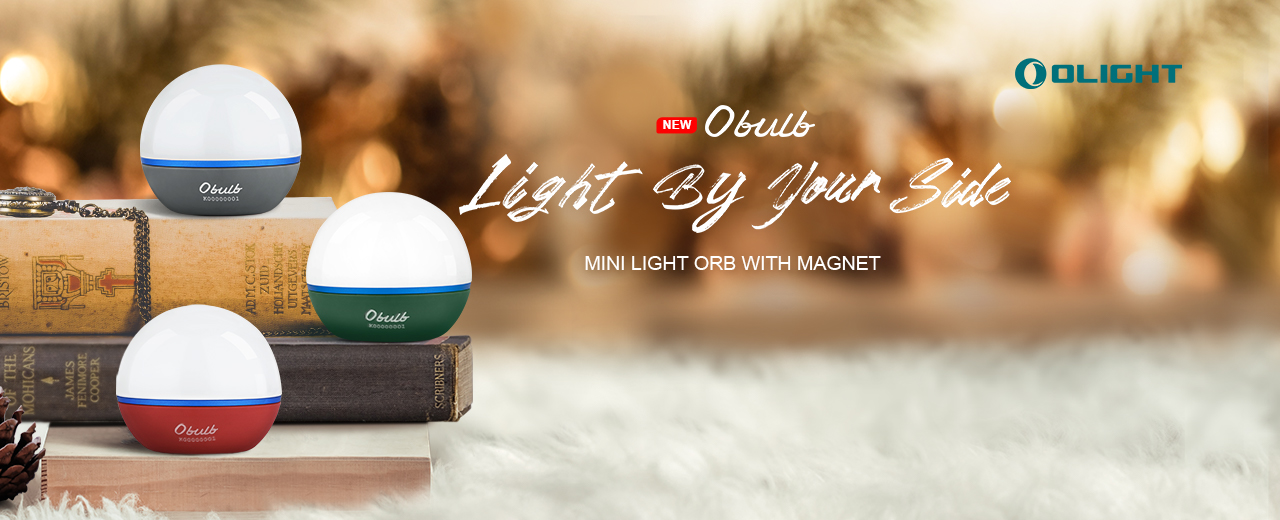 ◈ Max 55-lumen output and 56 hours maximum runtime
◈ IPX7 waterproof and 1.5-metre impact-resistant
◈ 4 changing modes and powered by a rechargeable battery
◈ MCC 1A Magnetic USB Charging Cable is included
◈ Magnetic Bottom and Adhesive Metal Badge
3. Odin In Gunmetal Grey

◈ The world's first rotate-to-lock sliding mount for secure attachment
◈ The world's first revolutionary push-to-lock remote switch for tight and secure attachment
◈ Professionally designed for PICATINNY mounts
◈ MAX 2,000 lumens, 300 meters and 8 hours runtime
◈ MCC3 2A USB magnetic charging cable improve charging speed
4. M2R Pro In Gunmetal Grey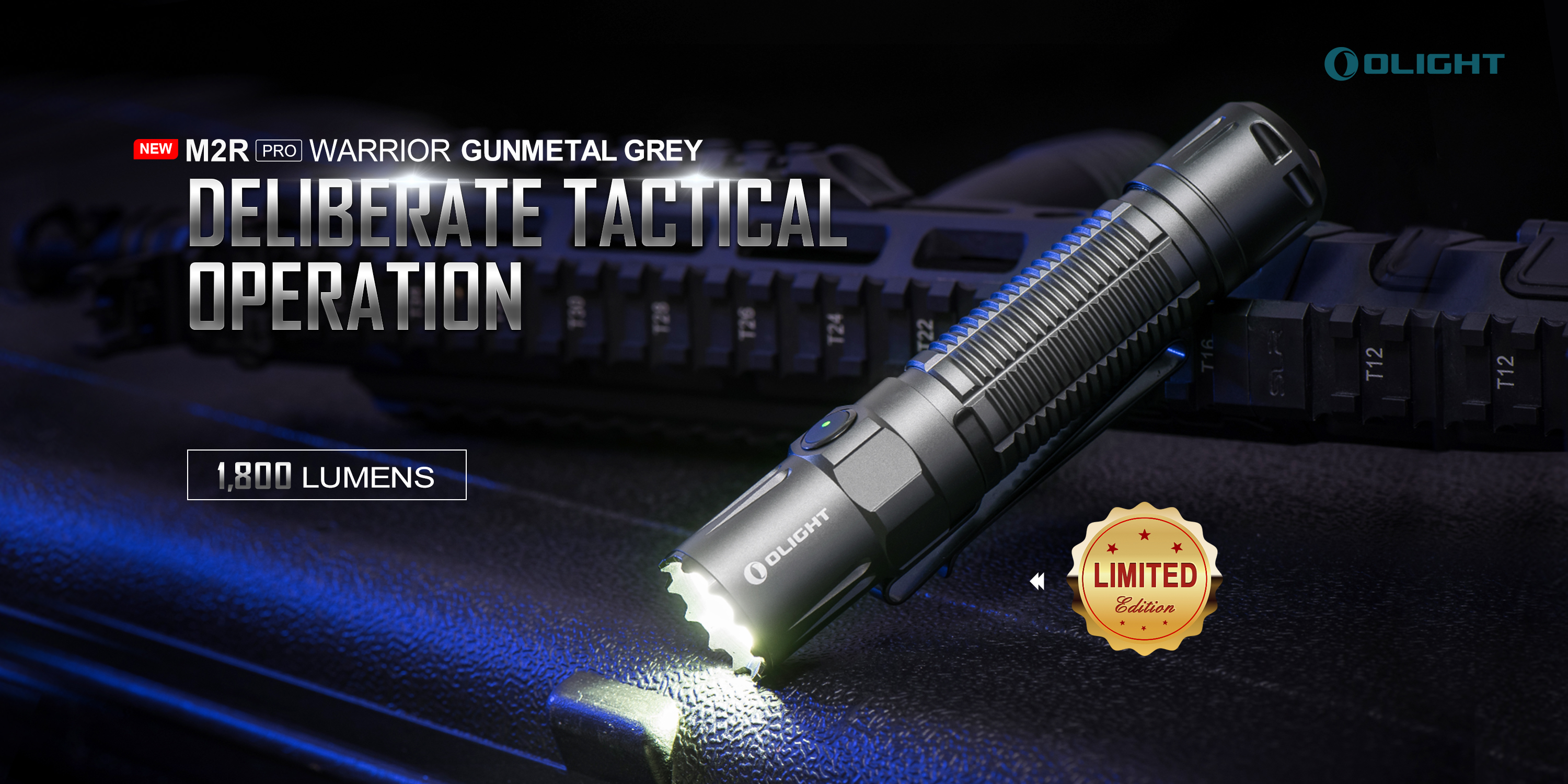 ◈ Max 1800 lumens output and 300-meter beam distance
◈ 50 days max runtime with 5000mAh 21700 rechargeable battery
◈ Magnetic base is stronger than ever; uses MCC3-USB 2A charger cable (included)
◈ Convenient and easy to operate with dual switch (tail switch+side switch)
5. Baldr Pro In Gunmetal Grey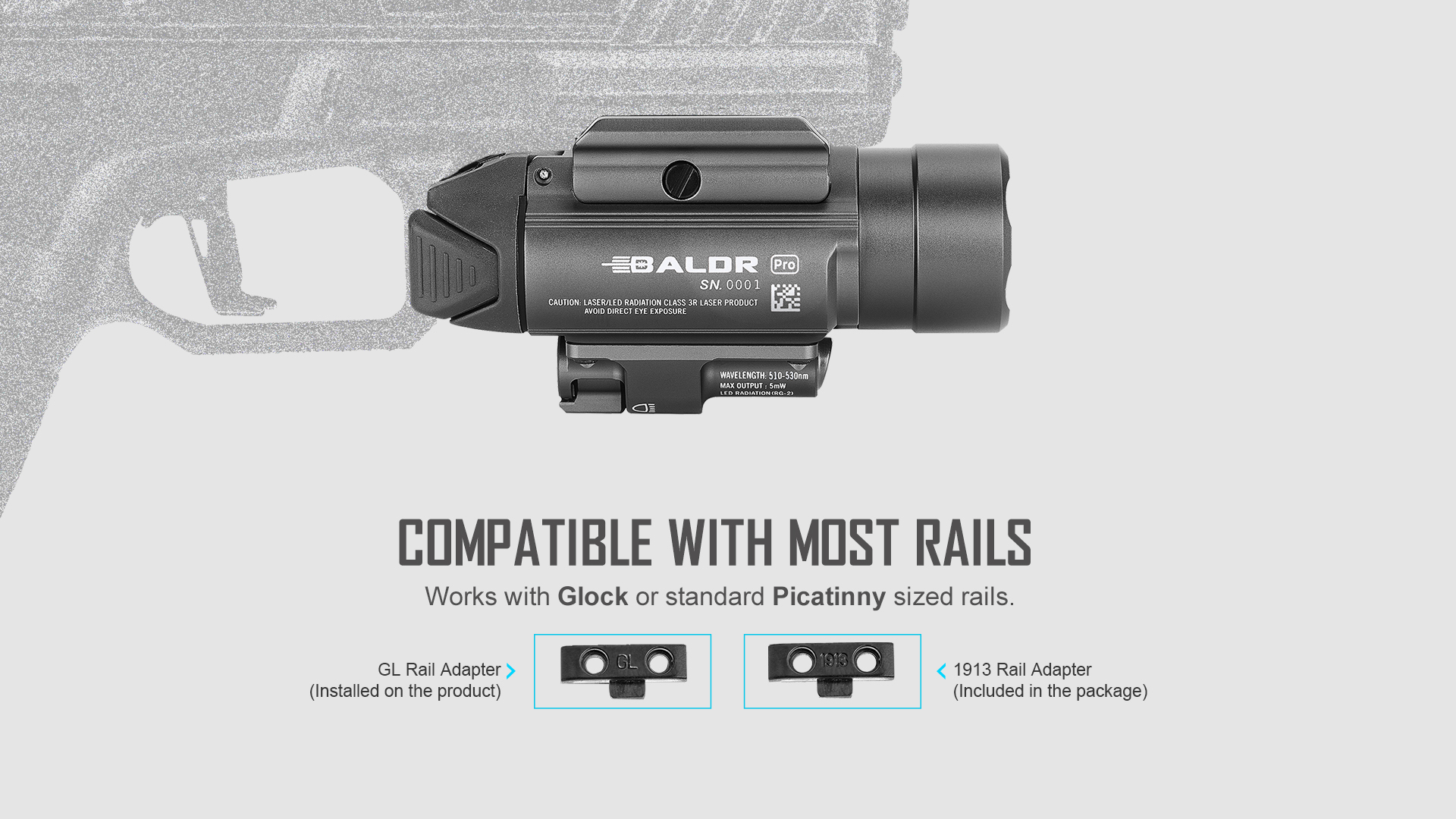 ◈1,350 lumens + 260 meters beam distance make BALDR Pro a leading tool in compact rail lighting.
◈ Three light settings available: white LED Only, green laser only, and white LED/ green laser combined by flipping a rotating switch underneath the weapon light.
◈ Safe and easy to adjust 5mW green laser for higher accuracy.
◈ Green laser is suitable for accurate targeting both day and night.
◈ Compatible with both Glock rail (installed on the product) and Picatinny rail (included in the package).
◈ Quick mount/detach system.
6. i5T EOS in Gunmetal Grey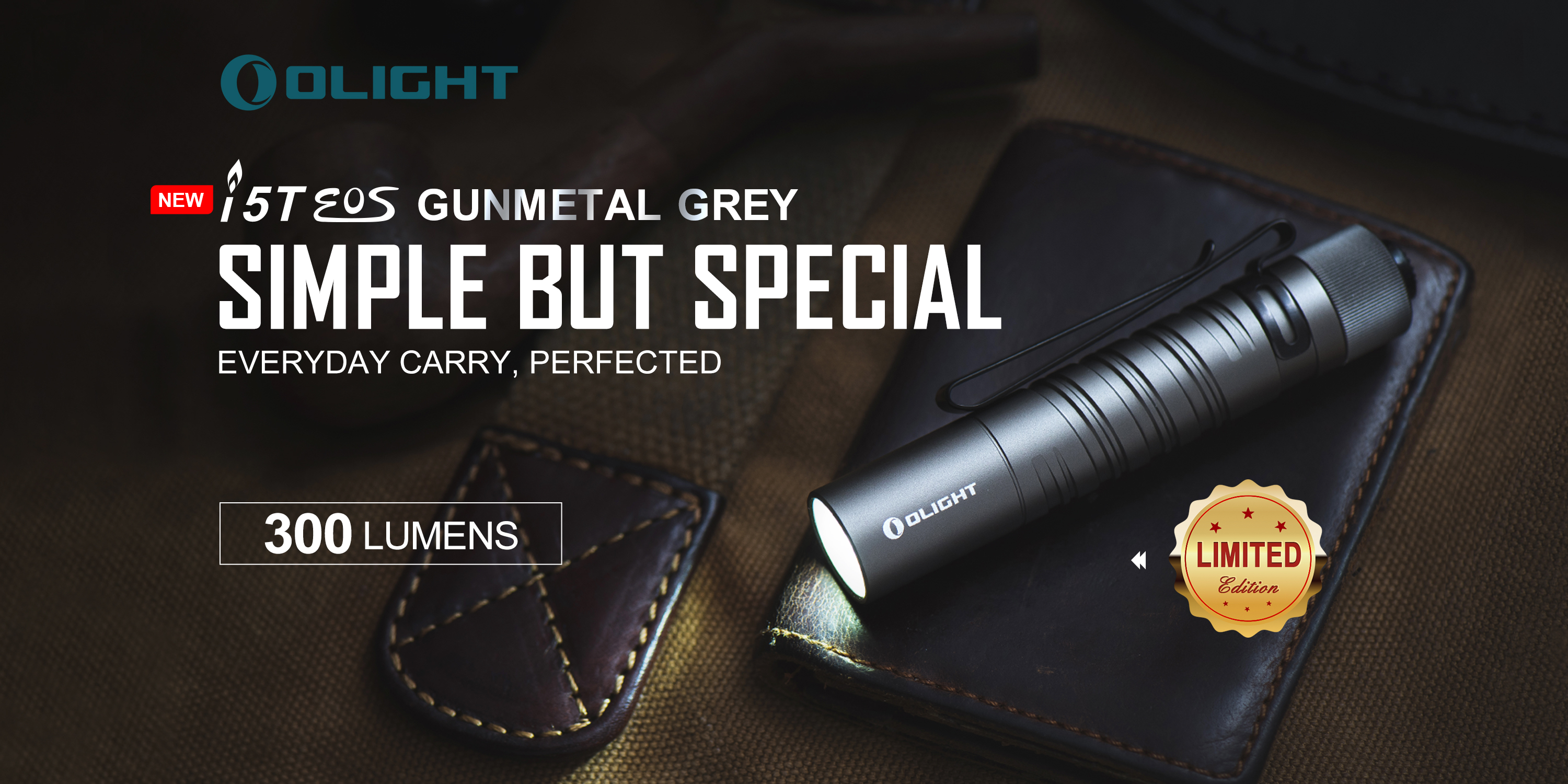 ◈ Compact, lightweight body
◈ PMMA optic lens provides soft and balanced beam
◈ Double helix knurling
◈ Integrated tail switch with built-in spring action
◈ Dual direction pocket clip for convenient carry
7. Warrior X Pro In Gunmetal Grey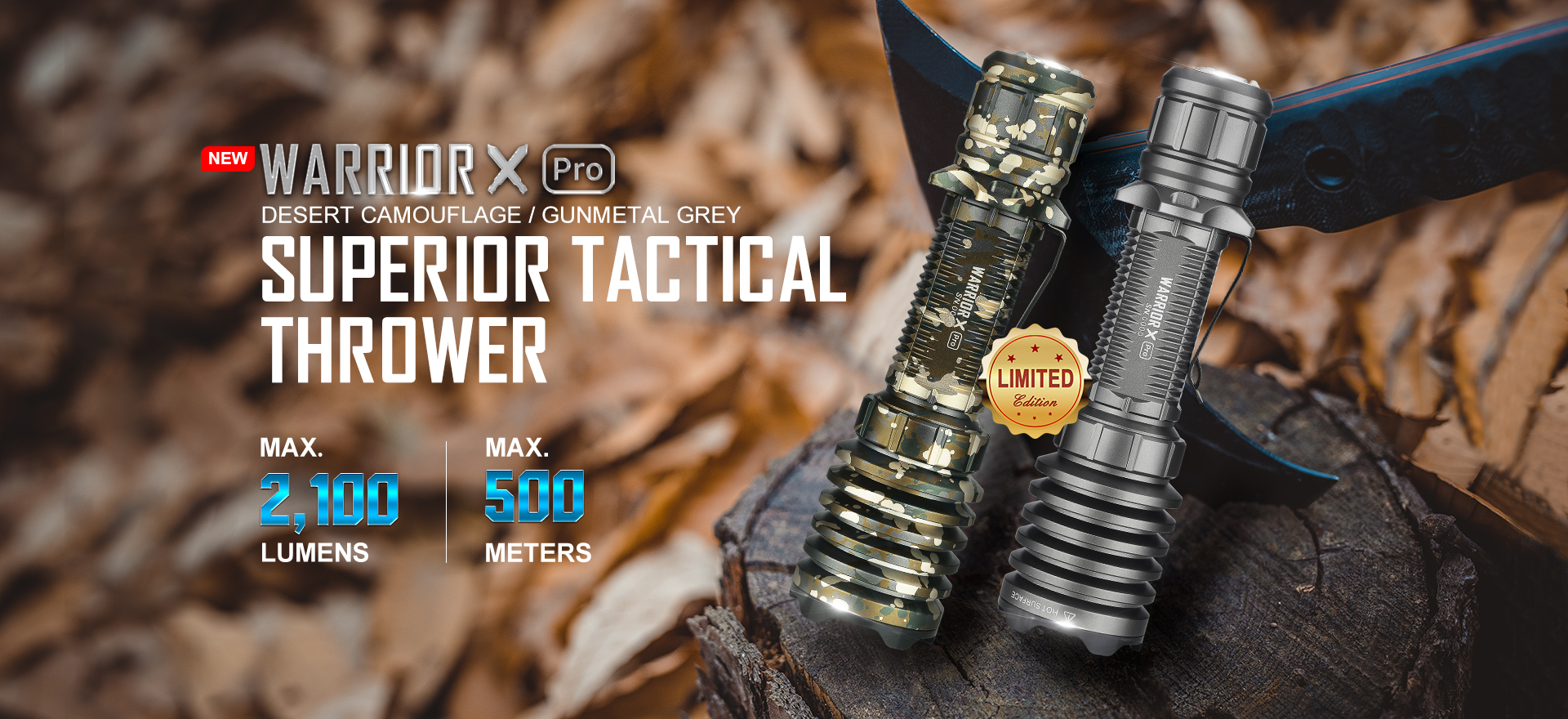 ◈ Max 2,100 lumens, 500-meter throw and max 8-hour runtime powered by a customized 5000mAh 21700 lithium battery
◈ Passed 3-meter drop test and IPX8 waterproof
◈ Includes a MCC3 fast charging cable with a 2amp output, 2x the speed of previous models
◈ Redesigned raised tail switch for an unprecedented intuitive operation experience