Finally! Black Friday Is Here – Go Go Go!
It's Black Fri-Yay! I can't wait to take a sneak peek at our deals. Because the majority of Black Friday deals are available on our website. Up to 50% Off and 20% Off sitewide? You better believe it! In addition, the tier gifts are coming back and everyone will get a free login gift. There is a lot of free stuff to give away as well. More benefits? let's figure it out soon.
This super sale is offering many benefits, so perhaps you're not quite sure what you're getting. Don't worry. Here's a shopping guide on how to make the most of it. Let's do this. Let's celebrate this biggest shopping event of the year with our sales!
What a wonderful Black Friday sale! Excited is an understatement right now. It seems that Black Friday Sale offers a lot of benefits. For you to take full advantage of this "shopping feast", let me explain these benefits in specific detail. Follow my lead, please!
Savings Party ⚡️- Up to 50% Off & Sitewide 20% Off
What's better than 50% Off? 50% off+sitewide 20% off. This Black Friday, we're providing O-Fans with the biggest discount because we want you to enjoy this super sale to the fullest. Everything will be at a discount.
So if you have something that you haven't decided whether or not to purchase, now is your time bro. Just grab this Once-In-A-Year Sale to own a good product. It's now or never! What are you waiting for? Let's enjoy this mega sale now!
Lucky Draw to Win Everyday🎡
What are you thinking when you spin a lucky draw? Do you remember how excited you are when you got free gifts or how sad when you got a thank you.
What should you do with an unpredictable lucky draw? All you need to do is to enjoy the unknown surprising things. Cause this is what makes the Lucky Draw so attractive. So let's spin our Black Friday lucky draw every day, and see what we will get.

Prizes:
X9R Black (Value $ 799.95)

Baton 3 Preminum Edition-Eternal Cu (Value $203.95)

Splint Orange (Value $99.95)

I5T PLUS Pebble Black (Value $59.95)

Gober Kit (Value $43.95)

i3E Zombie Green (Value $18.95)

50 Ocoins

Coupon: Over $159, Save $15 (Valid Date: 8PM 21st - 23:59PM 29th Nov)
Treasure Hunt For Fun 👀
We first tried this fun game on our website called Treasure Hunt. If you love playing search and find hidden objects games, you have come to the right place! We will hide some treasure icons on random pages. Each treasure will have a free gift for the first one to find it. NOTE: one person can only get one gift. Are you a good treasure seeker? Hope you are.
Let's go on an exciting Treasure Hunt on a mysterious Olight island! Find the hidden treasure all around our website!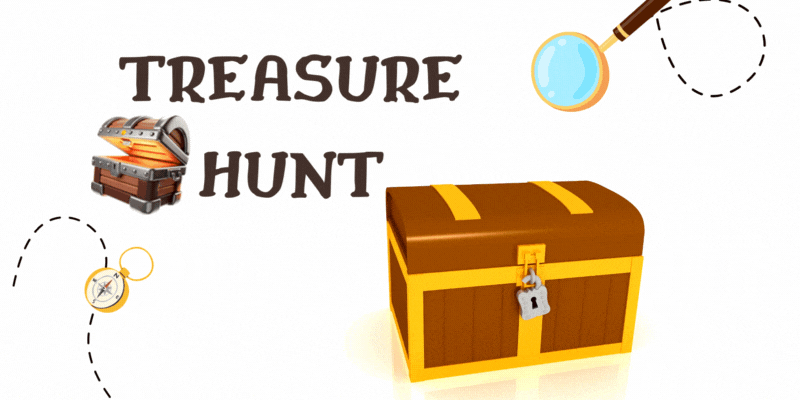 Login Free Gifts For Everyone 🚨
We prepared special login gifts for different customers.
Diamond and above loyalty members before 1 PM 18/11/2022: Get the i3T Friendship for free.

Iron to Platinum loyalty members who had purchases before 1 PM 18/11/2022: Get the free iTHX with a random color.

New customers: Get the Gober for free.
Tier Gift Return 📣
There is something important to tell you: our tier gift is back. There are four tier gifts we prepared for this sale. Get blue Olink for free with orders over 159. Over $299, you will get an Oblub Pro-Grey for free. and, for orders over $399, get an Olantern Mini Grey, furthermore, a free Baton 3 Kit-winter for orders over $799. A lot of gifts are waiting for you to take away. Are you ready for it?
Mystery Pack 🎁
A true Mystery Pack, meaning there is no choice of what comes in them. You don't know what you will get until you open the packing. Just like the saying in "Forrest Gump", life was like a box of chocolate, you never know what you're gonna get. The mystery pack is unknown, but something we are sure about is that the Items will always exceed the price paid! So let's do it. no waiting anymore!
Lucky Camping Prize Worth $520 ⛺
Do you know what 520 means in Chinese? 520 is homophonic to "I love you" in Chinese! So in order to feedback to our O-Fan members, we prepared this special 520 pack. How to get it? Actually, it depends on your luck. cause it is completely random. The 100th and 3000th customers who place an order at 8:00 PM 21/11-11:59 PM 29/11(AEDT) will get a camping prize. If you are that lucky one, don't forget to share your happiness with us.
Blog Giveaway 💝
More free stuff guys. Our Black Friday sale is a shopping party for O-Fans. There is a giveaway event on our blog page. The only thing you need to do is comment under our blog comment section letting us know which new product is your favorite and how you will use it. Our comment period begins on 18/11 and ends on 29/11 at 11:59 PM AEDT. We'll pick TEN random winners from the comments after Black Friday Sale. Also, we will announce the winner. Please stay tuned for the result. Click here to enter this blog>>>
Newsletter Giveaway💌
Here's another giveaway you don't want to miss. And it's easy to join in. Those who order via email will have a chance to win free gifts, so make sure you subscribe to our newsletter and keep subscribed. We will be picking up FIVE random winners to own the free gifts. Maybe you are one of them. Wish you good luck!
🎉Come on buddy, Let's go to Black Friday Saving Party🎉