Hey, you...Don't forget to check out this amazing Black Friday 2022 Guide! Black Friday is around the corner. It's that time of the year! Have you prepared yourself for our huge super savings party?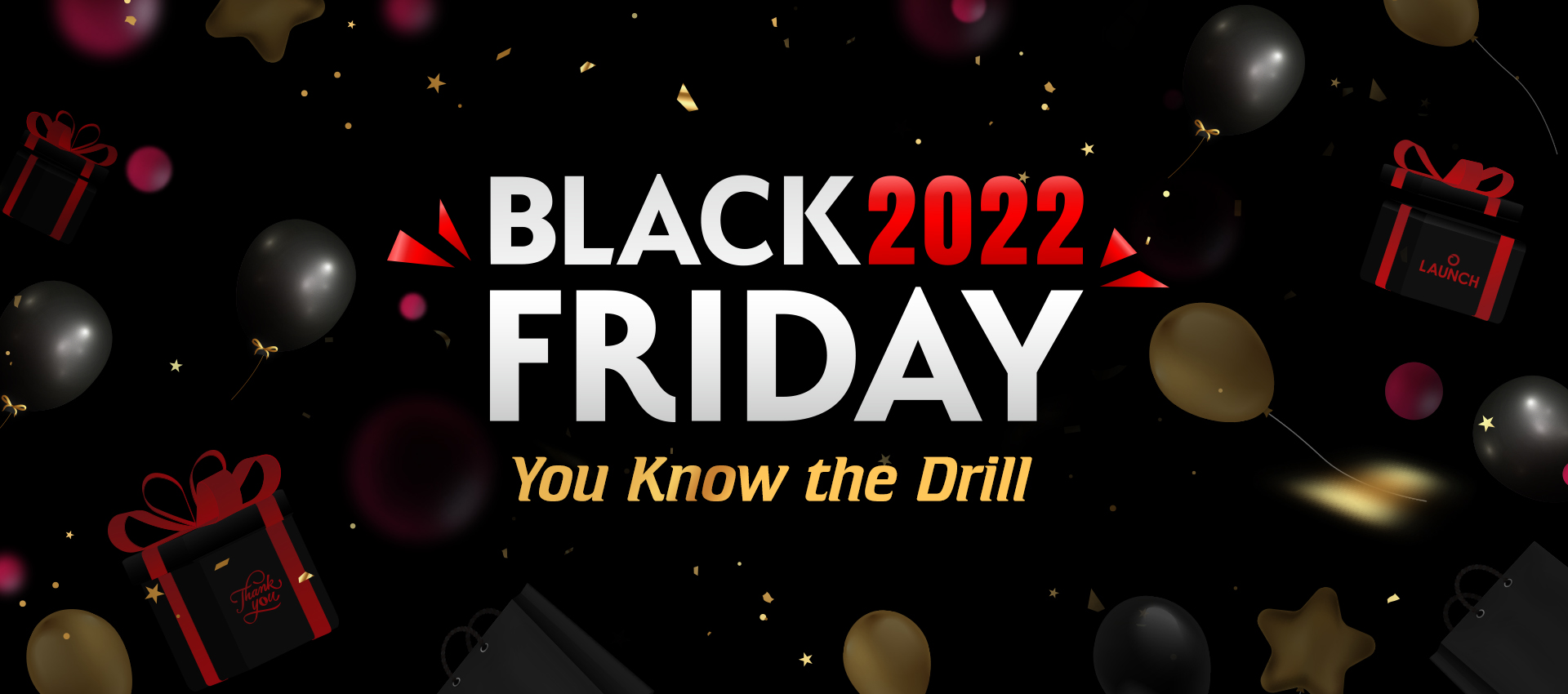 Have you been waiting to save money, and avail of black Friday deals? Who isn't excited about it? But If you want to make the most of this year's biggest shopping event, it's critical that you start planning as early as possible.
The Countdown Begins For Great Black Friday
Undoubtedly, there's no way for Olight to miss this super shopping festival. We definitely will offer many special benefits for our O-fan members.
We have staged an even more amazing Black Friday 2022 than ever before, aiming to brighten your holidays to the fullest. Below is a preview of this epic event.
To help you plan your Black Friday shopping easier, we'll list our best Black Friday deals and discounts here. So you will never miss out on our Black Friday benefits. Hooray! But Trust me, you are going to find some amazing Olight's Black Friday sales from this blog.
Our Black Friday Sale will include:

Up To 50% Off

Sitewide 20% Off

New products launch
Tier Gift Returns
Lucky Wheel
Log in Free Gift
Mystery Pack
Mystery Camping Prize
Newsletter Giveaway
Blog Giveaway
Treasure Hunt
1.
Up To 50% Off
We are offering the biggest discounts to celebrate Black Friday.
We have prepared a great set of deals for you to choose from,
including up to 50% Off some special offers.
If you don't want to miss this truly once-in-a-lifetime chance,
please stay tuned for our black Friday.
2.
Sitewide 20% Off
Besides up to 50% off, we are having a huge sitewide sale!
Our Black Friday Event will offer an overall sitewide discount of 20% off.
Everything will enjoy discount.
3.
New products launch
How many new products will release during November?
What are the hottest Black Friday new launches?
For an intuitive and vivid understanding of the new products
to be released during Black Friday 2022,
don't miss the online launch event
on 11/17 at 19:00 EST(11:00 AM 18/11 AEDT. )
on Youtube (account: Olight World).
4.
Tier Gift Returns
Good news everybody. Our tier gift will be coming back.
Having listened to the majority of the fans' voices,
we will be offering various tier gifts for different orders on black Friday.
5.
Lucky Wheel
Do you like the lucky wheel? We know some people enjoy it.
Because it makes people feel a trail of emotions like curiosity, surprise, and happiness.
During Black Friday, don't forget to spin our lucky wheel to win some prizes!
Wish you good luck.
6.
Log in Free Gift
Who doesn't like free stuff? We prepared some amazing free gifts for all customers.
It only takes a few seconds to log in and then you can take it away.
It seems quite simple, doesn't it?
Let's do it. We promised you will love our login gift.
7.
Mystery Pack
Love surprises? (Yup, us too.)
Mystery Pack, meaning there is no choice of what comes in them.
Grab one of our Mystery Packs, and we'll send you a super-special,
totally secret pack! Are you in?
8. Mystery Camping Prize

The weather is warmer and warmer. It's time to go outing and enjoy the sunshine.
We provide some mystery camping prizes for you guys.
Once you place an order during BlackFriday Sale at our website.
You will have a chance to win Mystery Camping Prize.
9.
Newsletter Giveaway
Have you subscribed to our newsletter Yet? We hope you have done it.
Because as well as receiving our latest news and occasional giveaways,
you'll also receive a 10% off coupon
Also on Black Friday, If you are our newsletter,
and place order through our email, you will have a chance to win free gift.
More details? We will release on the Black Friday sale.
10.
Blog Giveaway
More free stuff, guys! There will be 10 free gifts available for the blog giveaways.
Just leave a comment and you will have a chance to win our gift.
Are you waiting for it? Please stay tuned for our Black Friday.
11.
Treasure Hunt
Have you ever played the treasure hunt game?
Treasure Hunt is a game in which players search for hidden objects.
Is it fun? One thing wants to let you know.
We got a fun treasure hunt game on this Black Friday sale.
We will prepare some specific treasures hidden from our website.
If you can find it out, you have a chance to win free gift.
Please stay tuned, and Let's search for some treasure soon.
📣 Black Friday is here soon. Let's spread the word 📣
This is Your Invitation To Our Exclusive Black Friday Shop.
There will be more benefits on Black Friday Sale, So please stay tuned.