In the world of outdoor gear, torches or flashlights are essential tools for adventurers and enthusiasts alike. While there are numerous options available in the market, some torches stand out due to their unique black stonewash finish.
This aesthetic appeal sets them apart from traditional torches, adding a touch of personality and character to the gear of outdoor enthusiasts. Whether used during nighttime hikes, camping trips, or any outdoor excursion, black stonewash torches are sure to make a statement.
The black stonewash finish gives these torches a distinct and rugged appearance. The matte black coating with its worn and weathered look exudes a sense of adventure and durability. This unique finish not only adds aesthetic appeal but also provides added protection against scratches and corrosion, ensuring longevity and reliable performance even in harsh environments.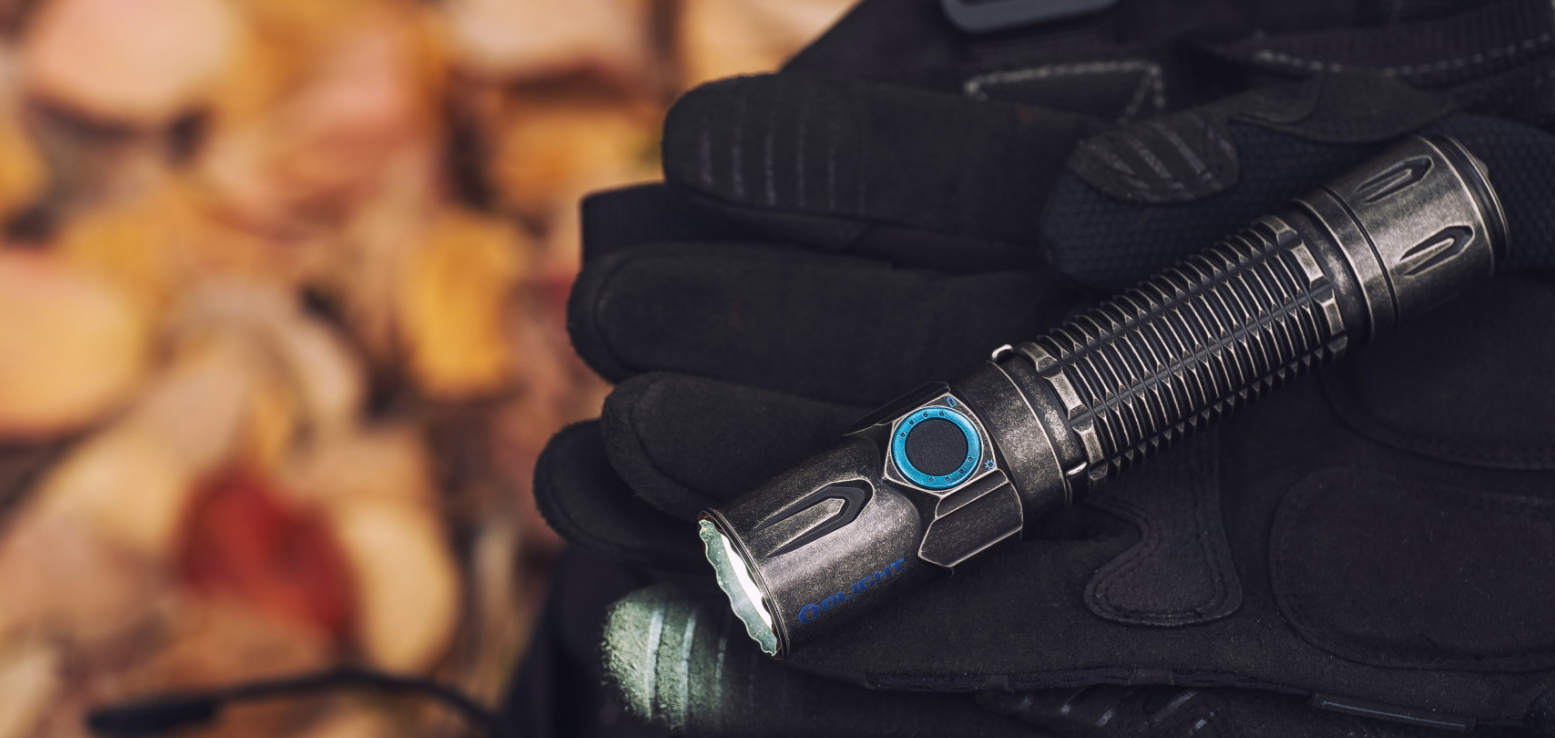 Titanium is renowned for its exceptional strength. Pound for pound, it is one of the strongest materials available for construction. This makes titanium stonewashed torches capable of withstanding the toughest challenges and harsh conditions. Whether you're navigating rugged terrains or working in demanding environments, the titanium body offers the robustness needed to endure the rigors of outdoor adventures or professional use.
Lightweight and Portable:
Despite its impressive strength, titanium is remarkably lightweight. This makes torches with a titanium stonewashed body more comfortable to carry during extended periods. Outdoor enthusiasts and professionals will appreciate the reduced strain on their bodies while carrying equipment, allowing them to remain agile and mobile in any situation.
Resistance to Corrosion and Wear:
Titanium possesses excellent corrosion resistance, making it ideal for use in outdoor or marine environments where exposure to moisture and saltwater is common. The stonewashed finish further enhances the torch's ability to resist scratches, daily wear, and minor impacts. This ensures that the torch will retain its sleek appearance and functionality over an extended period, even after rigorous use.
The stonewashed finish applied to the titanium body creates a visually striking effect. The torch's surface undergoes a treatment that gives it a worn, weathered look, reminiscent of the natural process of stone erosion. This unique aesthetic appeal adds character and personality to the torch, setting it apart from standard finishes. It also serves to minimize reflections, reducing the risk of detection in certain situations.
Longevity and Reliability:
The combination of titanium's inherent durability and the stonewashed finish's protective properties ensures the torch's longevity and reliability. Whether you're a backpacker, camper, or outdoor adventurer, having a torch that can withstand rugged conditions and continue to perform optimally is essential. The titanium stonewashed torch provides peace of mind, knowing that your equipment won't let you down when you need it most.
The titanium stonewashed surface is achieved through a combination of various processes, including machining, PVD black coating, stone washing (vibration grinding), and anti-fingerprint oil spray. Let's explore each of these processes in more detail:
Machining refers to the process of shaping and finishing the titanium body using precision tools and techniques. This involves cutting, drilling, and forming the material to create the desired design and structure of the torch. The craftsmanship and attention to detail during the machining process contribute to the overall quality and functionality of the final product.
After the machining process, a PVD (Physical Vapor Deposition) black coating is applied to the titanium body. PVD coating is a vacuum deposition technique that creates a thin, durable layer of metal on the surface. The black coating enhances the torch's aesthetics and provides an additional layer of protection against scratches and wear. It also improves the torch's resistance to corrosion and enhances its overall durability.
Stone Washing (Vibration Grinding):
Stone washing, also known as vibration grinding, is a mechanical process that gives the titanium body its distinctive stonewashed appearance. During this process, the titanium body is placed in a container filled with abrasive stones or ceramic media. The container is then vibrated or rotated, causing the stones to rub against the surface of the titanium. This action creates a worn, weathered look by removing small amounts of material and producing a textured finish.
Anti-Fingerprint Oil Spray:
To further enhance the visual appeal and maintain the surface quality, an anti-fingerprint oil spray may be applied to the stonewashed titanium body. This special spray creates a protective layer that helps repel fingerprints, smudges, and dirt, keeping the torch looking clean and pristine. The anti-fingerprint oil spray also makes it easier to clean the surface, ensuring that the torch retains its aesthetic appeal even with regular use.
Designed with tactical applications in mind, the Warrior 3S Black Stonewash Torch incorporates several features to meet the needs of professionals. It boasts a robust strike bezel, allowing for self-defense or emergency situations. The torch's momentary-on function ensures quick access to full brightness when required, enhancing tactical efficiency.
Whether you're an outdoor enthusiast, an adventurer, or a professional in need of a reliable lighting companion, the Warrior 3S Black Stonewash Torch is a secret weapon that will never disappoint. Illuminate your path to success with this exceptional torch.