Awesome 4 Gift Ideas of Olight Christmas 2021
Do you want to make a surprising gift for your husband or your boyfriend? Olight is the gift heaven of men. Let's pick up the best Christmas gift for him.
Here, Olight have four ideas for your Christmas gifts.
NO.1 Take a road trip!
Many people join the road trip holiday every summer, and this year is no exception. Take a backpack and go to unknown places, travel through the western inland, along the beautiful and rugged coastline, and record the best time. Safe night vision equipment must be indispensable for outdoor riding. In this Christmas event, we launched a new BLF1800 bicycle light, which provides you with up to 8.5 hours of road visibility. If you are an off-road rider, our RN3500 high-power bicycle light can meet your higher pursuits, and you will get a free RN100 TL tail light.
NO.2 Shall we go! Christmas Camping
Grab your backpack, drive with your family and head to the campsite. Summer camping has always been one of the holiday options for Australians. For long-term activities in the wild, lighting tools must be indispensable. However, the open flame lighting is reduced as much as possible in the wild, otherwise it is very likely to cause disasters like the Margaret fire. For many camping enthusiasts, our Seeker 2 camping flashlight provides 3000 lumens of brightness and enjoys a 15% discount on this Christmas flash sale. In addition, the use of knives is indispensable for cooking. Whether it is cutting vegetables or meat, our new Olight Beagle olive green harpoon knife is very easy to use.
No.3 How beautiful! Christmas Home Decor Light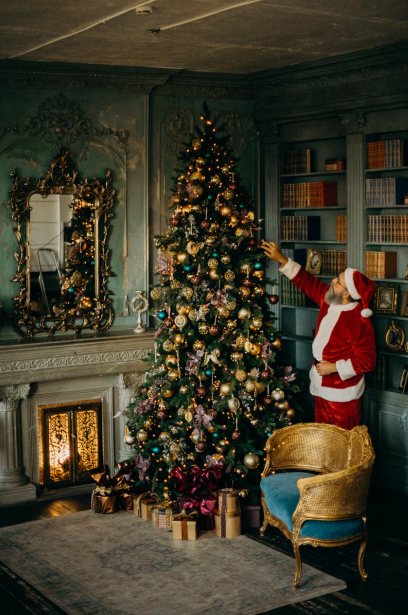 Christmas tree, decorative string lights, busy Christmas work now begins! After hanging up all the lights, you have to turn off the fluorescent lights. Enjoy a sumptuous Christmas dinner with your family. To make your Christmas Eve brighter, take out your Obbulb and light up your house. The happiness of children is the meaning of our Christmas. Olight launched Obub's exclusive toy-Obuddy this Christmas. You can put all Obbulb series lights on this robot and put them in every corner. On this warm night, the Obuddy robot warms your family and drives out the darkness of COVID-19.
NO.4 Sweetie, here is your Christmas gift!
What kind of gift should he prepare for him? A suit? watch? No! No! He just wants a piece of happiness! And Olight's flashlight is a cool big boy! Warrior 3 is a great tactical flashlight, and the scarlet gradient version is a crazy pursuit for men. Order Warrior 3 now to enjoy a 30% discount!
Is it over like this? No, she needs a surprise too! A woman's happiness is romantic love! A bunch of roses will be done? Put a beautiful Open Pro inside and surprise her!
The above is the Christmas gift ideas provided by Olight for you. Olight wishes you a wonderful Christmas holiday!