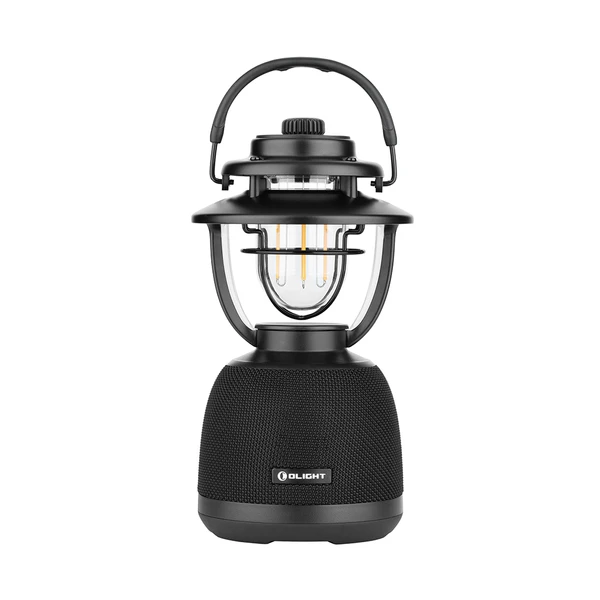 Olight Olantern Music Rechargeable Camping Musical Lantern Speaker
Description
✦ Light and Stereo 2-in-1 Design: It combines a camping light with a high-quality stereo, allowing you to light up your campsite while enjoying your favorite tunes. Make your camping unforgettable!
✦ TWS Mode: By enabling the left and right speakers to work together wirelessly as a stereo pair, TWS mode produces a more realistic and engaging audio experience. The ultimate way to immerse yourself in high-quality audio!
✦ Broadcasting Mode: This mode allows up to 100 speakers to play the same music simultaneously, while also incorporating dancing lights to add more fun to party time.
✦ Retro Style: It adds a touch of nostalgia and charm to your camping experience, reminiscent of a good time from a bygone era.
✦ Stepless Dimming Knob: It has both a warm light and white light that features 10-300 lumens with stepless dimming and an even 360-degree light distribution, allowing you to adjust the brightness to your exact liking.
✦ Emergency Power Bank: With its built-in 11200mAh battery pack and support for 18W discharging, it can be used as a power bank to charge your mobile devices when you need it most!